Friday, April 28th, 2006
---
9:18 pm
- Heaps of quizes for stuff!
I've discovered heaps of quizzes and I have posted them here so everyone can see them laugh, and do there own name, then laugh even harder!



How to make a nbc_butterfly
Ingredients:

1 part mercy

1 part ambition

3 parts instinct
Method:
Blend at a low speed for 30 seconds. Serve with a slice of lustfulness and a pinch of salt. Yum!
8:48 pm
I actually took these photos last Friday (the date was: 21/4/06), but since I wasn't even a member last Friday I thought I should post them now. I took them all myself. These aren't all of them just some of the better ones!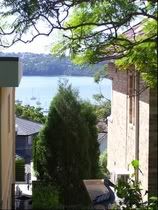 This is a photo that I took when my fmily and family friend and I were walking down to the beach.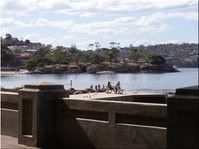 This photo was taken when we were at the beach, but not on the sand as you can see.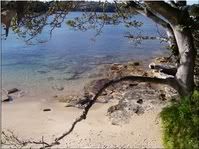 You see the island in the photo above? Well there is a bridge in the left of the photo, it is really small but you should be able to see it. Well we walked to the bridge and crossed it and when you look of the side of the island this is what I saw, I liked it so much I took another photo.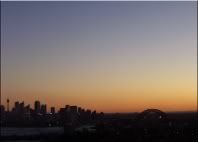 This is part of Sydeney at sunset, can you see the habour Bridge on the right hand side? You should. This photo was taken on the blkany of the family friend's apartment, she lives on the 8th floor, it is the top floor too! Her apartment is soooooo cool!
current mood:
crazy
Thursday, April 27th, 2006
---
9:25 pm
- NEWBIE!!!! >.
Hi everybody,



this is my first post and as the tittle says I'm a newbie! If you share any of my interests or feel like chatting you can talk to me and maybe I won't feel like such a Newbie! >.<



current mood:
blah